upcoming WORKSHOPS in calgary
Learn from the best to become the best!
NEXT WORKSHOP:


taylor hatala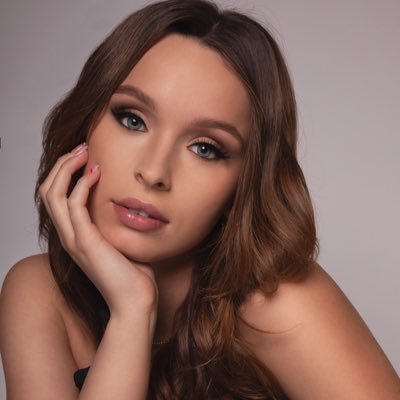 Sunday, June 11, 2023
6 to 8 pm
This hip-hop workshop will be focused on exploratory movement and diving deeper into execution within combos.
Bring your summer to life with our third workshop of the season!
The SHOW is collaborating with Taylor Hatala for an evening of dance and charm. Taylor's dance career has seen great heights since she started dancing at age 3, and she's trained in jazz, lyrical, tap,contemporary, ballet, animation, and hip hop! Taylor's had animpressive repertoire of A-list media appearances, including the Ellen Degeneres Show, ABC's Fresh off the Boat, The Last of Us, and Fuller House.
Taylor has also performed alongside some of the greatest artists of the decade, including Chris Brown at the BET Awards, LilNas X at the VMAs, and Justin Bieber on his Purpose World Tour.
Taylor's approach to learning is that it's a party with a purpose – every participant is free to be themselves while also challenging their limits to access a truly transformative experience.
Stay updated with Taylor on Instagram @tayd_dance, and Tiktok @taylor_hatala
Investment – $32/person.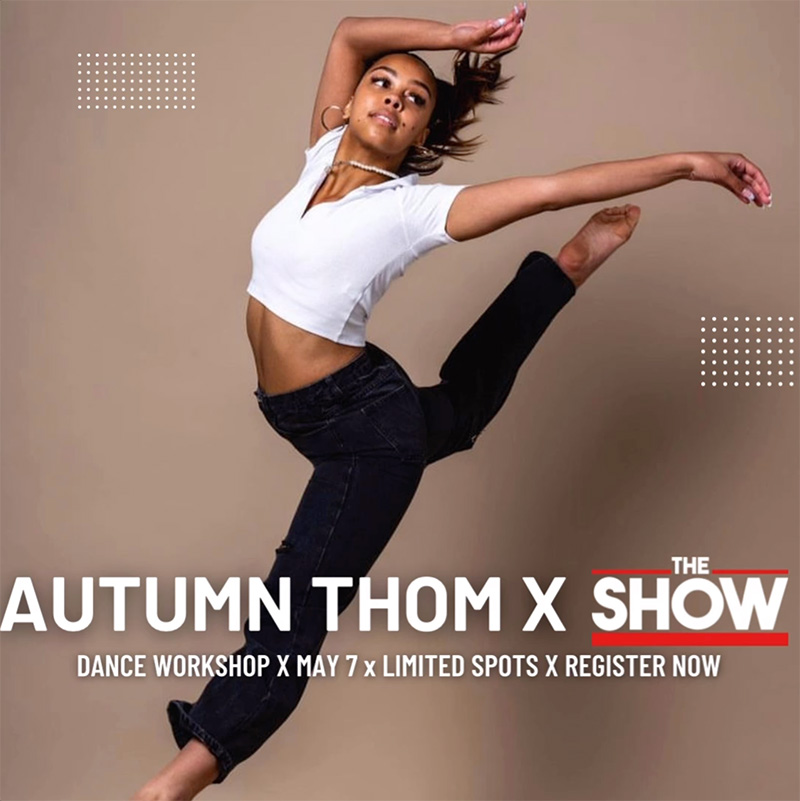 Autumn Thom dance intensive
Born and raised in Calgary, Autumn's dance skill has taken her across the US, onto stages with Tate McRae and TV shows like World of Dance, Riverdale, Monster High and The Last of Us. Autumn shared knowledge she gained from her experiences as a professional dancer.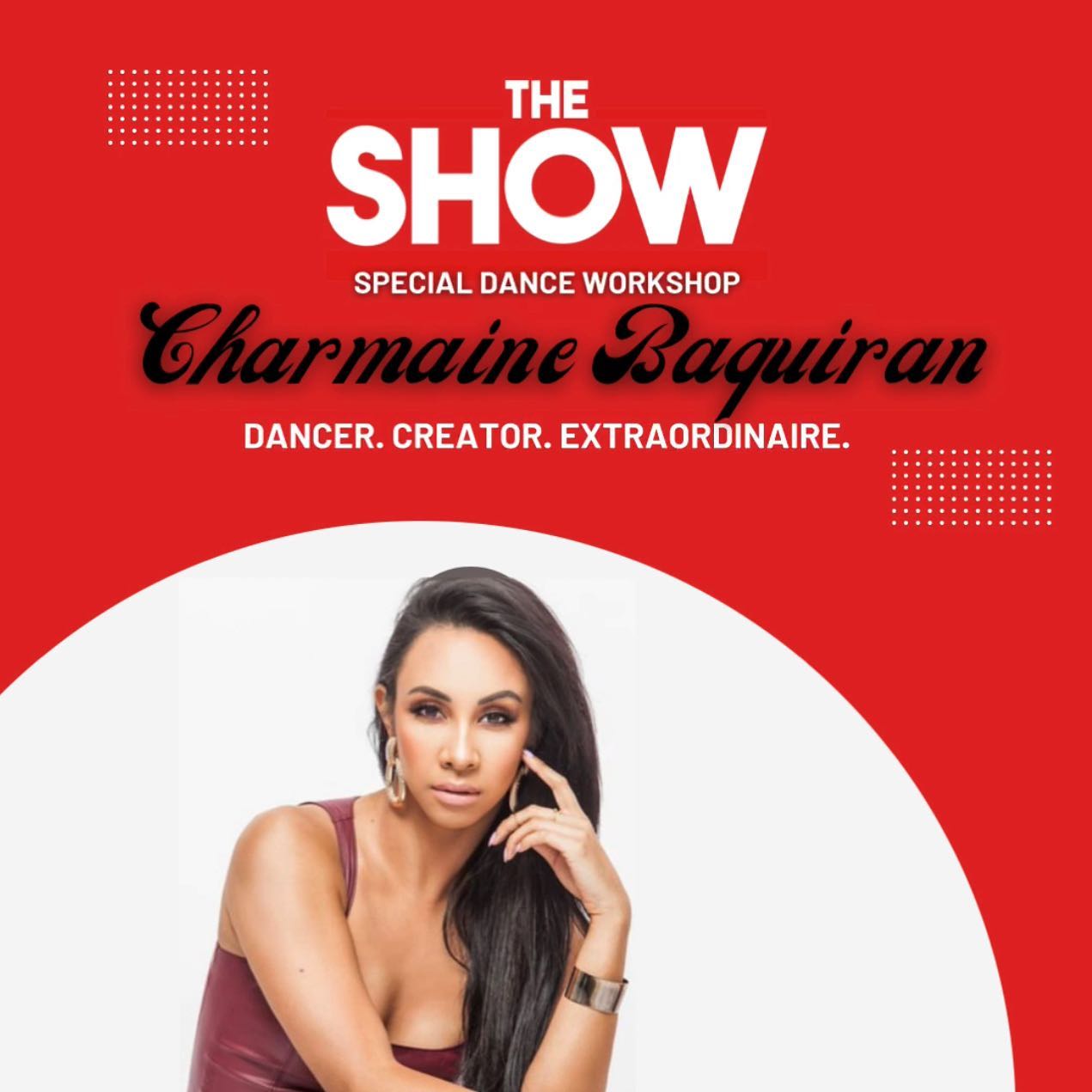 Charmaine Baquiran Dance Workshop
We've partnered with Charmaine Baquiran for our first workshop of the season. Charmaine has danced alongside Beyoncé, Nicki Minaj, Taylor Swift, and Ariana Grande. With over a decade of commercial performance experience, Charmaine hopes to inspire and empower the next generation of young artists. Become the best by learning from the best!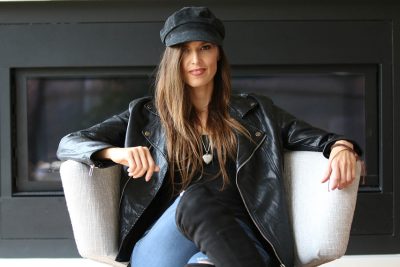 Tamara Beatty vocal & dance intensive
This interactive, master-style workshop offered tips on how to make performances pop. The Voice's Tamara Beatty reviewed voice-optimizing strategies, while The SHOW's own Brandon Wood taught dance technique.
Jenn Stafford Workshop
The SHOW was proud to host this contemporary / improv workshop with the amazing Jenn Stafford, who has performed in The Grammy Awards, Spring NASCAR Awards, Cirque du Soleil's 45degrees and has many more notable credits.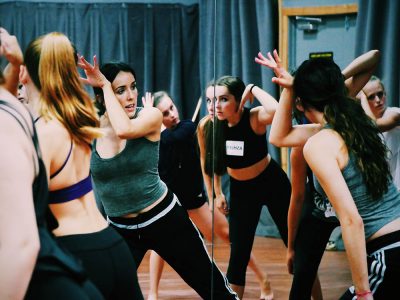 Michelle Dawley Workshop
The SHOW was thrilled to welcome the inspiring, talented and very accomplished Michelle Dawley as workshop leader. Michelle has danced in shows around the world, most notably with Ariana Grande, Christina Aguilera, and Janelle Monae.
As someone who considered myself just a dancer for 18 years of my life, I can honestly say that I wish this program existed when I was younger. It would have made my transition into musical theatre much more seamless. Dancers must sing, and singers must dance! These guys know what they're doing!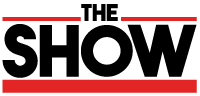 AT THE SHOW COMPANY, LEARNING NEVER ENDS.
Our mission is to train, empower and showcase exceptional young singers and dancers as members of The SHOW's performing arts company in Calgary, Alberta.