FAQ
Got questions? We've got answers. Learn how The SHOW Company provides performing arts training for singers and dancers in Calgary, Alberta.
Sign up to audition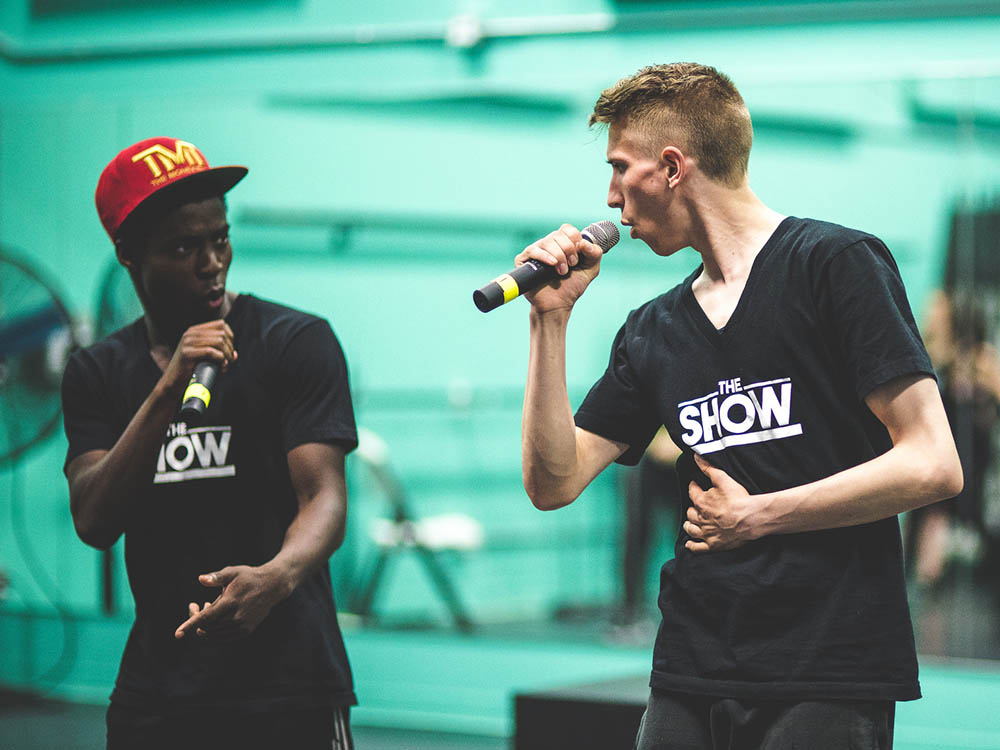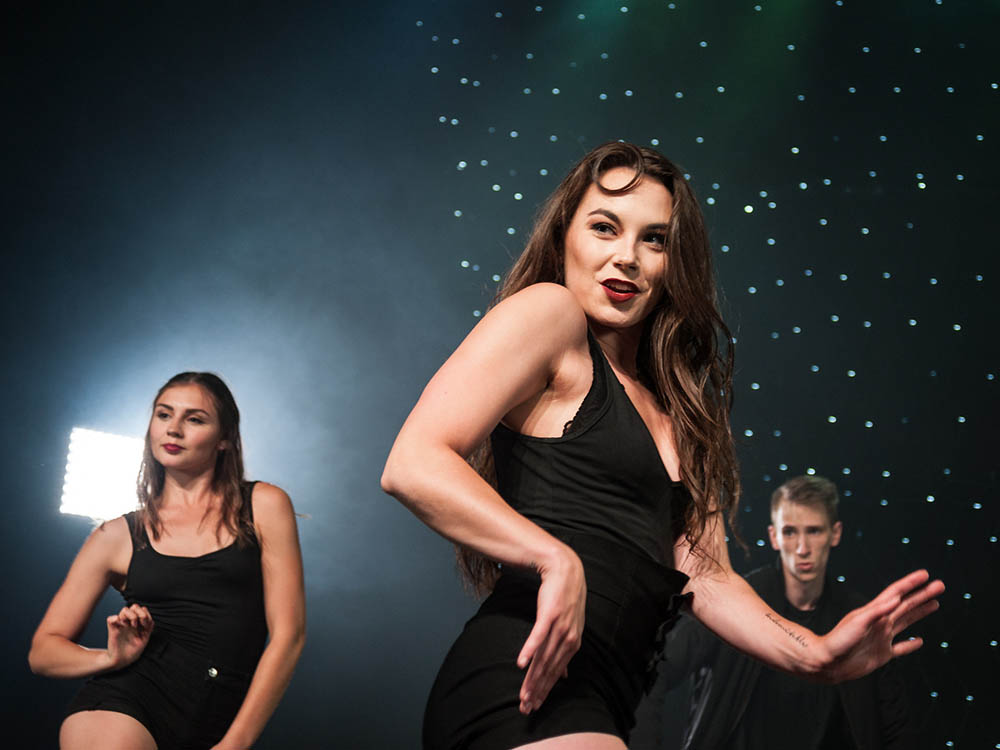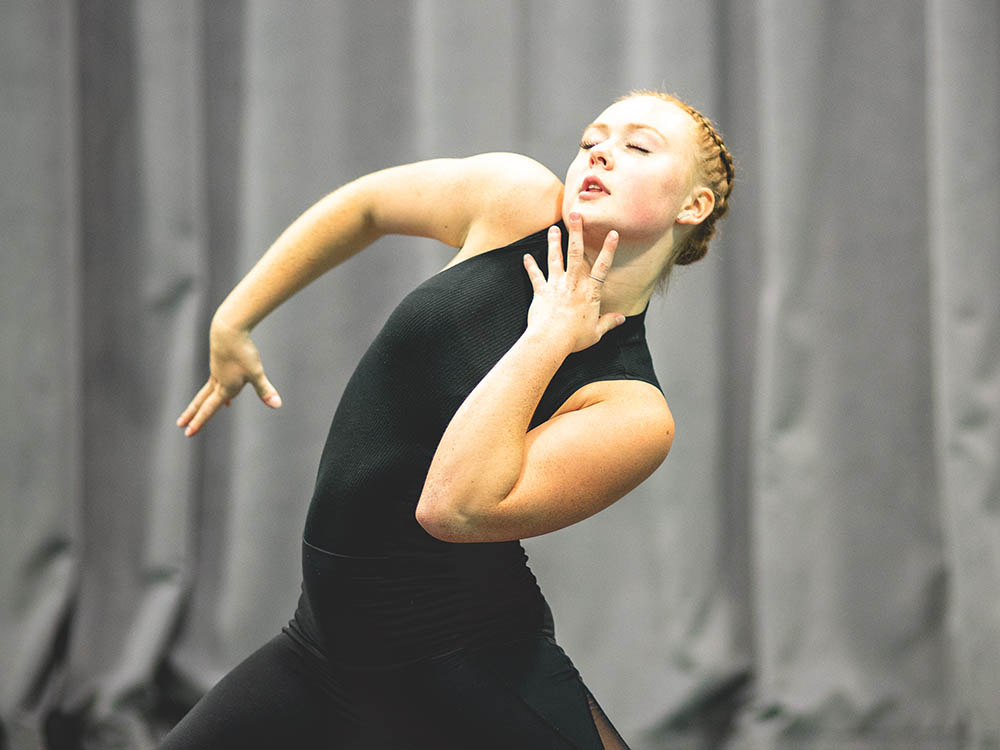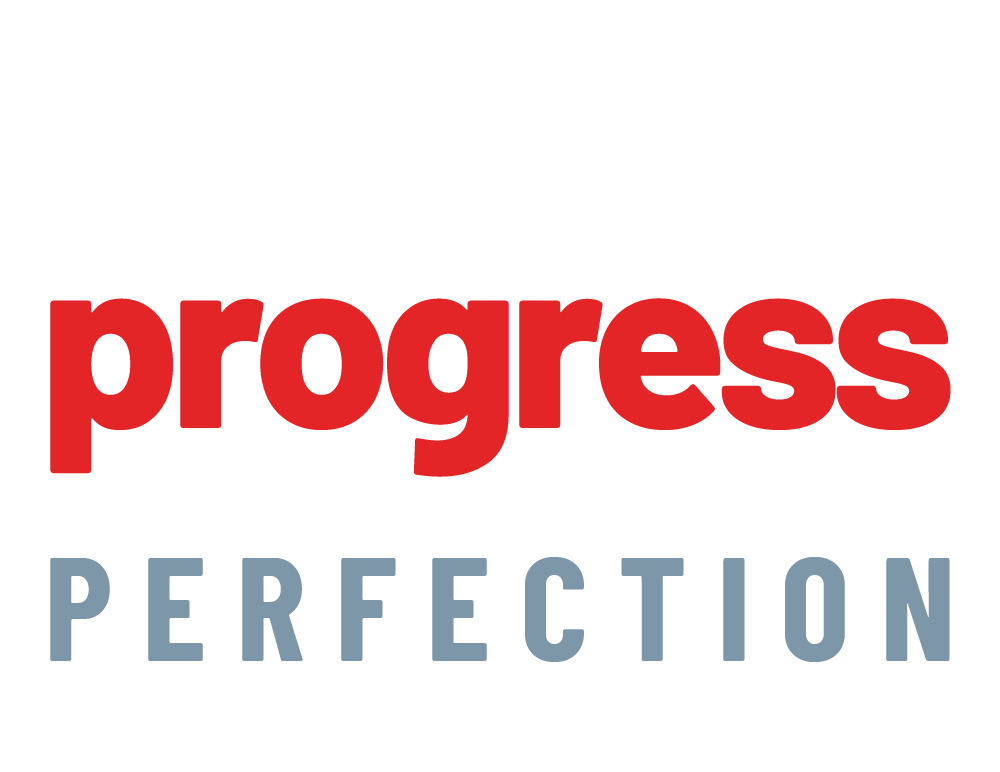 Instructors at The SHOW foster an inspiring culture that values
mutual respect, work ethic, pride, and artistic excellence

. This is performing arts training with a difference.
Do I need to be good at singing and dancing to join The SHOW?
Our company is designed to help those who want to make the transition from amateur to professional performers. Dance training and experience is required. Vocal experience is not required. Some of our company members are experienced vocal artists, while others are just starting out.
Whatever skills you bring, we'll work with you to make the most of them. We are here to train you! Although our company is auditioned, we work with promising and dedicated performers at many levels of ability.
The semester has already started. Can I still join?
The SHOW runs in two semesters – fall and winter. If you're a little late, contact us to find out whether it's possible to audition or better to wait until the next term.
I want to join but I missed the audition! Do I have to wait until next year?
No worries! Just send us a one-minute video of yourself performing. Along with showing us a basic talent in singing or dancing, tell us about any other skills you have, such as playing an instrument or doing gymnastics. If it's still possible for you to join, we'll let you know.
How much time does The SHOW take?
Juniors and Seniors rehearse twice a week, while the Headliner group works with us three times. Each term, we host a full live performance.  Music videos and additional events may also be part of the training experience. Full overviews of each company are provided on our Junior, Senior, and Headliner pages, while Join The Show lists current rehearsal times and details on the audition process.
will I get to perform for an audience?
Absolutely! When company members are not training, they are performing. We finish each semester with a live on-stage showcase, and include other opportunities during the year when possible. Our music videos allow company members to get comfortable with being in front of a camera. We also design and choreograph performances for community and private events, with a focus on our Headliner company. Visit our See The SHOW page to get a taste of what's on the menu for this year.
One note – featured performers are selected based on the requirements of a particular number, the skill set of our current company, and the effort we see company members putting into performance.
Where is The SHOW located?
We at The SHOW are proud to make our home at Evergreen Community Spaces in Mayland Heights, Calgary, Alberta.  We are delighted to have access to this incredible learning and performance facility.
Who's running this show, anyway?
We thought you'd never ask! We're proud of the people we have behind the scenes – take a minute to learn about our multi-talented, triple threat faculty.
I missed the in-person audition! What now?
We prefer that you audition in person as it gives us a much better idea of who you are, and helps you get a sense of what training with the company will be like. However, if you can't make the in-person auditions, please prepare a short video showing us your skills.  We will let you know whether early enough in the semester to join, or if you will be accepted for the next term.
What should the dance portion of my video include?
If you're auditioning to become a Headliner and your strength is in dance, your video should include movements demonstrating:
Flexibility – right, left and center splits
Back Flexibility – bridge, standing arch
Technique – pirouette, jeté, Baryshnikov, kicks
Tricks – any acro or tumbling moves
One-Minute Short Movement Combo – can be either jazz, contemporary/lyrical or ballet
I consider myself a singer first. What should I have in my video?
Please film at least 90 seconds of yourself singing a song that highlights your strengths.
I'm both a singer and dancer. What do you want to see?
Use your video to show off all that you can do!
I have a special skill. Should I include it?
Absolutely! Whether you play an instrument, juggle or bounce off the walls, don't be shy! We want to see everything you can bring to the stage.
I have my video ready. What next?
To send your video, you will need to post it to YouTube or transfer it through an online storage link such as Dropbox. Once it is ready to go, please use our video audition form to get in touch, tell us about yourself and supply the video link. 
Have questions about the program? Connect with us.
What happens next?
If we believe you have potential as a performer, you will receive an invitation to become a company member of The SHOW.
I love how passionate they are about what they do. That's what gets me riled up, excited to be in the program and coming back to the next rehearsal. Their passion for performance is just as big as mine.
Class and rehearsal time are far from boring! Expect to step out of your comfort zone while also having fun. Co-directors Scott Henderson and Lauren Rose Ireland bring together the strengths of a triple-threat faculty to train, direct and choreograph our company members.
What should I expect at my first class?
Normally, classes are divided between vocal technique and dance training. You are considered an essential part of our performing arts company, and will find that studio time is welcoming, positive, and gently challenging. Depending on the company, our members train between 5.5 to 9 hours a week.  As a company member, your role is to show up with a great attitude, prepared to do your best.
What should I wear?
We ask that everyone wear similar clothing to build a company spirit and create a unified look. For weekday rehearsals, any combination of white, black and/or gray plus jazz shoes are fine. During full company rehearsals on Sundays and in preparation for performance, we all wear our SHOW shirts.
Please wear form-fitting clothing to class, so that the Faculty can easily identify and correct any issues with body posture or technique.  See our What to Wear page for full details on attire.
I'm nervous! Any tips?
We want you to succeed, and will do everything we can to help you feel comfortable. If you are new, rest assured that there are other company members at the same stage of learning. We work hard, but we laugh often too. Check out our list of tips on how to perform well on stage.
What if I have to miss a class or rehearsal?
Attendance is important, as we consider every member to be an important part of the Company. Your attendance and commitment to this program help you to grow to your fullest potential, while also supporting everyone else involved in The SHOW. That being said, if you are sick please text to let us know what is happening.
All scheduled absences must be approved by a minimum of two SHOW Company instructors. You can request an absence by filling out an Absence Request Form. Excused absences include:
Medical reasons,
Family emergencies,
Performances with another performance company, and
Planned family vacations or school trips.
The SHOW will only allow two unexcused absences per semester. Unexcused absences include:
Not notifying The SHOW of your absences or leaving midway through rehearsal without reason,
Social events,
Other non-performance related reasons,
Being unable to get a ride, and
Poor time management (such as unfinished homework).
Company members must not be absent for any reason in the three weeks prior to a performance.
Anything else I should know?
When you join The SHOW, we consider you part of our professional performing arts company. Professionalism is not limited to your time in rehearsal or performance. We expect you to behave in a professional manner, take risks, ask for support when needed, cheer on your colleagues, push your boundaries, exercise your creativity, and understand that you are a valued member of The SHOW. In return, we will do everything we can to improve your performance skills and help you to grow while also having fun.
Our guiding principles are at the heart of everything we do.
One other thing – our company members must use social media (such as Facebook, Twitter, Instagram and Snapchat) in a way that positively contributes to the well-being and reputation of The SHOW, the Faculty and Company Members.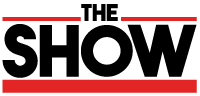 AT THE SHOW COMPANY, LEARNING NEVER ENDS.
Our mission is to train, empower and showcase exceptional young singers and dancers as members of The SHOW's performing arts company in Calgary, Alberta.