Step INTO THE SPOTLIGHT
Train to transition from amateur to professional by joining our company, designed to launch the careers of singers and dancers. Audition for this elite vocal and dance program that polishes talents you already have and reveals skills you may not yet have discovered.
Sign up to audition
scholarships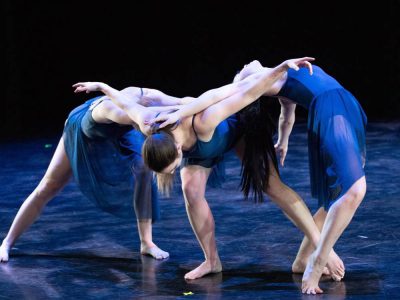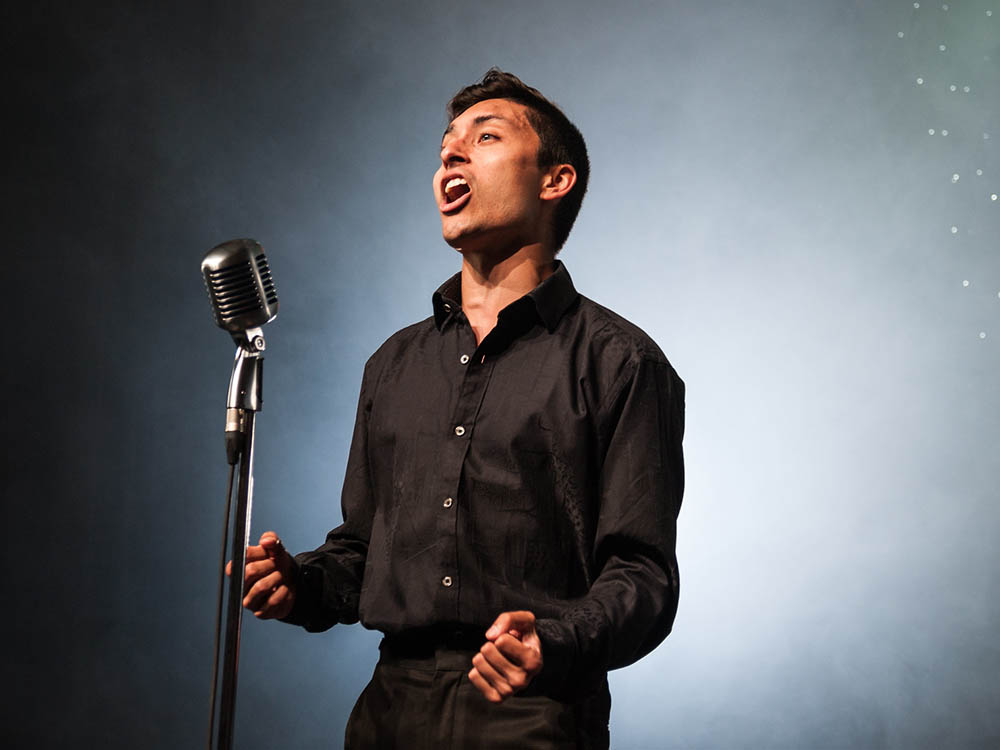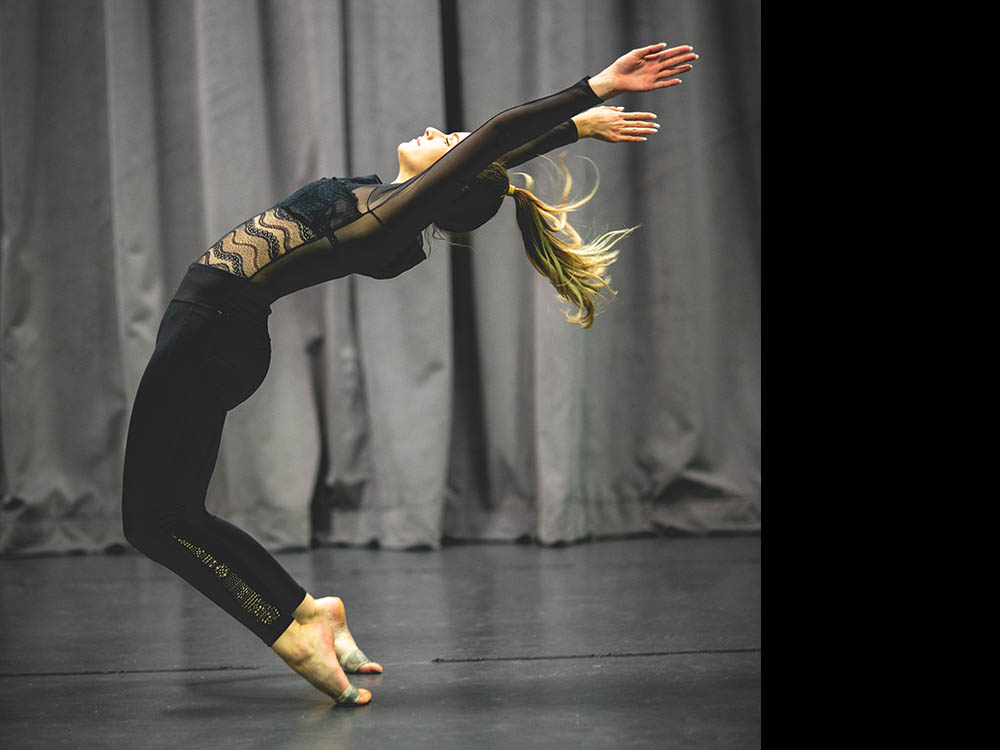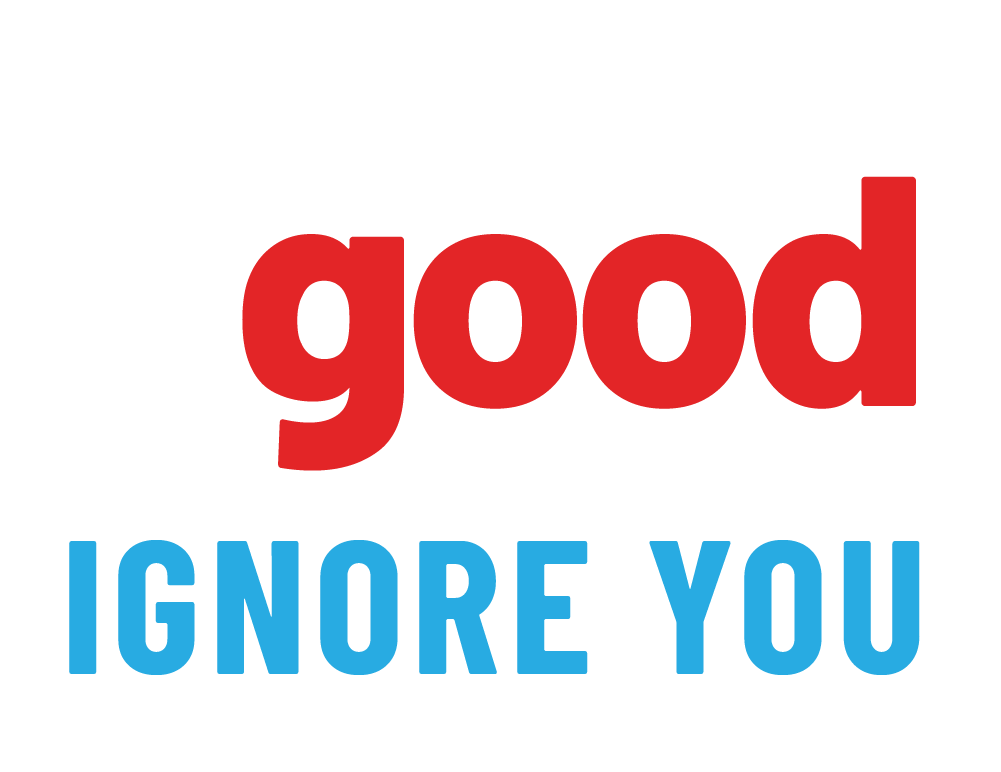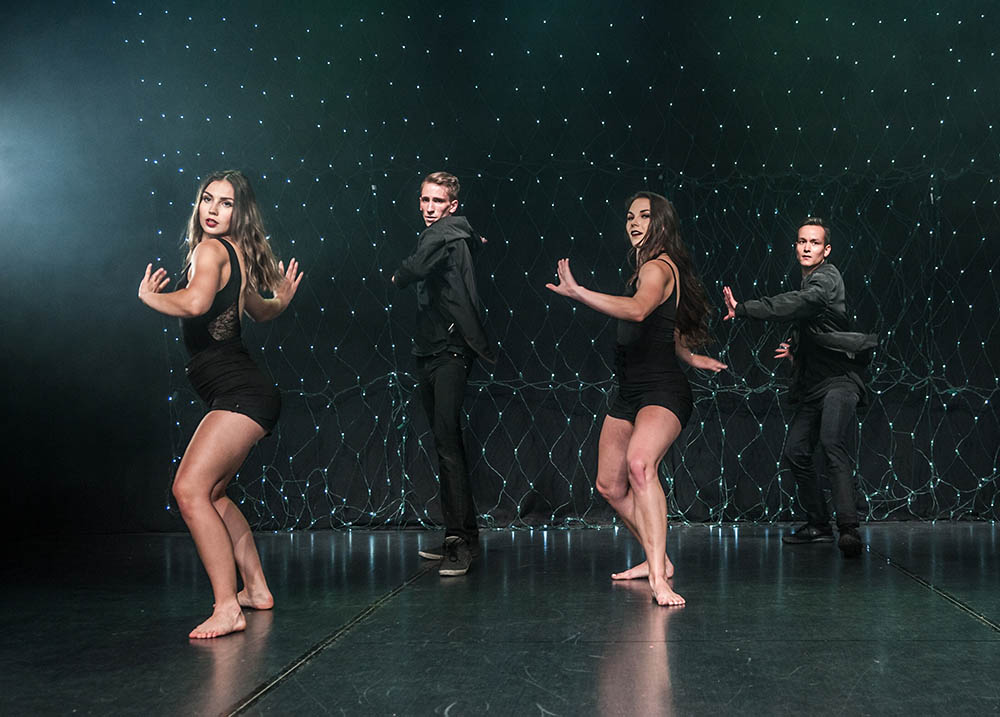 WEDNESDAY AUGUST 9, 2023
6-8 PM
Evergreen Community Spaces
1709 8 Ave NE #2, Calgary, AB T2E 0S9

DANCE
Who:
High-level DANCERS, ages 16-25
How:
Register using the button below. If you cannot make this date and want to audition, please reach out to us at info@theshowco.ca
When:
6:00 – 8:00 pm
What:
Warm-up / group combo incorporating various styles.
Please bring:
water bottle 
jazz shoes
runners/sneakers
VOCAL
Who:
High-level SINGERS, ages 16-25+
How:
Register using the button below. If you cannot make this date and want to audition, please reach out to us at info@theshowco.ca
When:
6:00 – 8:00 pm
What:
Solo audition – please prepare a vocal solo (minimum a verse and a chorus) in your preferred genre or style. A 20-minute audition slot will be assigned to you after registration.
Please bring:
– a backing track on a personal device
When you're on stage with The SHOW, you get a different kind of energy that's fed from company member to company member. It almost takes the stress away because you're pretty much family. It's an adrenaline rush and a fun experience.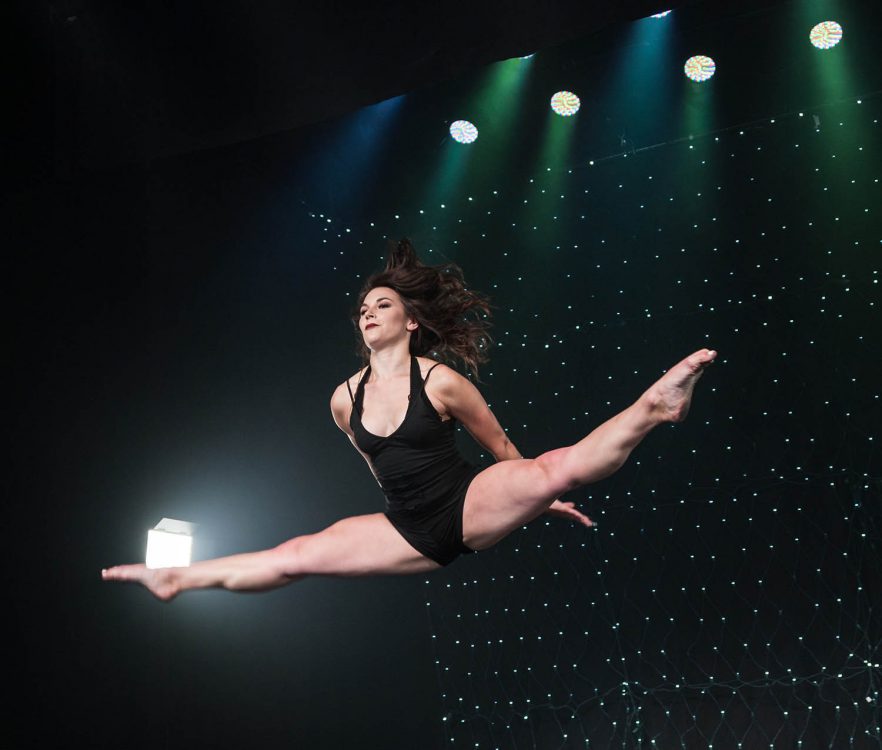 $289/Month
What you get:
 6 Hours of training and rehearsal each week
 You get to be in at least 2 music videos and get to keep the footage for your reel.
Perform in our annual Christmas show Let It SHOW
Perform in our annual spring Reign series which showcases the greats of the music biz
 We supply most costume pieces for shows (excluding footwear)
 We perform at high-profile public events. When possible, we PAY YOU
All of the above works out to $12/hour.
Preparing for in-person vocal auditions
These auditions will be in a solo setting with two faculty members present. The SHOW embraces all music styles. Prepare a piece that you are comfortable singing that displays your vocal strengths. It doesn't need to be complicated. Aim to keep it to 90 seconds in length.
Please bring your own accompaniment for your song. You can bring an mp3 on your mobile device or tablet. Before entering the audition room, please remove your phone case and unlock your phone/tablet. If you have an iPhone that requires the apple dongle adapter, bring this in too.
We recommend that you find a karaoke track to sing with, rather than the original tracks of artists or bands. There is no wifi on site so do not plan to stream from YouTube. You can purchase karaoke tracks here or search for them on music player apps such as Apple Music or Spotify.
Preparing for in-person dance auditions
All dance auditions take place in a class setting, and we'll show you what to do. Please wear form-fitting clothing that you are able to dance in, so we can see your movements clearly. You can wear jazz shoes or runners to this class.
Our company is an elite core of aspiring professional dancers and/or singers. Ideal for advanced performers or those graduating from other dance programs. Join and train with other like-minded and skilled performers, engage in professional performances at high-profile events, and take part in our music video series. Let us elevate your performance abilities and grow your dance and vocal skills, so you can switch from dance to vocal and back again.
The SHOW is an auditioned nine-month training and performance commitment to mastering your own unique artistry. This program is designed for advanced dancers ages 16 to 25. Diversify your movement versatility and improve your technique by exploring multiple styles of training and choreography with an incredible faculty. Take your voice from good to killer with soulful group harmony sessions and meticulous one-on-one training in vocal technique. Whatever skills you bring, the SHOW will further develop them, so you can perform in a confident and charismatic style that is all your own.
 If your dream is to sing and dance on stage, we encourage you to apply. We are looking for dedicated young artists with a desire to grow and to excel. This is performing arts training with a difference.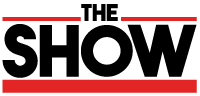 AT THE SHOW COMPANY, LEARNING NEVER ENDS.
Our mission is to train, empower and showcase exceptional young singers and dancers as members of The SHOW's performing arts company in Calgary, Alberta.